by Mike Salamon, Club Julian Trainer
Frigid temperatures, dreary days, freezing rain, snow and ice – this is the "cold reality" of Pittsburgh winters. For walkers and runners alike, opting to log some miles on the treadmill is a viable alternative. But taking your workout indoors doesn't necessarily mean settling for a stopgap cardio workout on the old "dreadmill" until the sun comes out again. So how can you make it a more enjoyable and beneficial experience? Here are some ideas:
1. First, whether you're a walker or runner, unless you have issues that affect balance, don't hold on to the handrails. It isn't the way you would walk normally. It doesn't promote good posture, and you will burn fewer calories. The treadmill doesn't know if you're holding on, but your body will know. Let go!
2. When you are running on the treadmill, try to make your stride as similar as possible to when you are running outside. For example, if you know how many steps per minute you normally take, try to come as close to that as possible on the treadmill. That means NOT shortening your stride so you can stay as close to the front as possible. And it means keeping your landing the same every time. For example, if you land with the middle of your foot when you run outside, try to do the same on the treadmill. Also keep the same posture you would normally have, even if you are watching a TV.
3. Remember that treadmill running or walking is a little bit easier than being outside. The speed of the treadmill in reality may be a bit slower than what is indicated, and also the one thing you will never encounter on a treadmill is wind resistance. Therefore, in order to try to approximate the same effort level of a specific pace as you would outside, experts recommend using a 1-2% incline.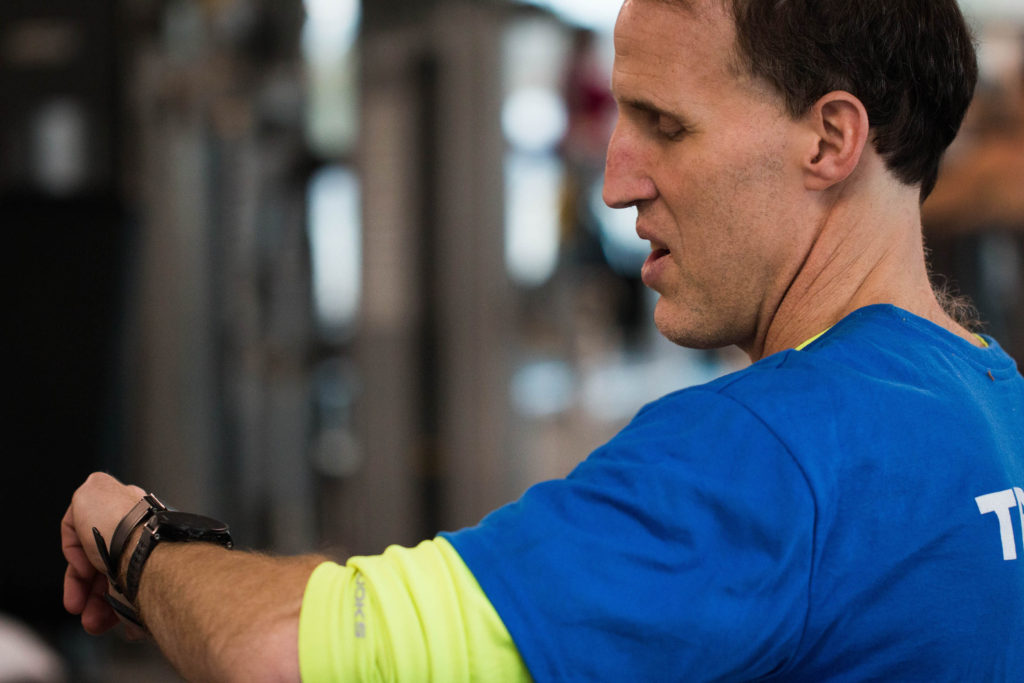 4. If you are a more advanced runner, the way to make the treadmill more interesting is to do intervals on it, much as you would do around an outdoor track. So, for example if you would usually do 800 meter (½ mile) repeats on the track where you are aiming for an 8-minute mile pace, with a slow 400 meter jog in between, simply warm up and then set the speed to 7.5 MPH with an incline of 1-2% and using the distance reading, tally up .50 miles on it, followed by lowering the speed to maybe 4.5 MPH or whatever is a comfortable jog, for .25 miles. You could either do straight sets with this speed or you could gradually increase the speed for the 800's as well. There is no limit to how creative you can be with intervals not only using speed, but also the incline.
5. If you're you training for a race that has a tough uphill portion, you can simulate at least the flat and uphill parts of the course right on the treadmill without having to travel to the course itself. This sort of specific course training is very valuable. And for those of you training for a Pittsburgh Marathon event, getting in some runs on the treadmills, especially if you overdress just a bit, you can help get your body ready for the warmer temperatures in May. Just make sure you are properly hydrated.
So, make the most of every workout, switch things up, and don't be afraid to challenge yourself. Spring will be here before you know it, and a good treadmill routine at Club Julian is a great way to be ready to "hit the ground running" when it does!
Note: In addition to being a fantastic certified personal trainer, Mike Salamon is an accomplished marathoner and Certified Running Specialist. Feel free to ask him any questions regarding cardio training! Also, anyone looking for support or advice regarding running or walking performance are welcome to join Club Julian Running Crew (CJRC). Check us out on Facebook today!